Our strengths
The University of Montpellier Space Centre (CSUM) is the leading centre in France. Established in 2011, it is historically the first university space centre in France.
OUR STRENGTHS
Technology designed at CSUM, made in France ;
University of Montpellier expertise in the field of radiation ;
15 years experience in the development of nanosatellites ;
High-level scientific activity ;
Active network where industrial players, SMEs and academics meet ;
Heavily involved in the issue of space debris and the sustainable use of space ;
Proactive in the definition of best practice related to LOS (Law on Space Operations) ;
Dedicated building with state-of-the-art equipment.
NO. 1 CENTRE BY NUMBER
OF SATELLITES LAUNCHED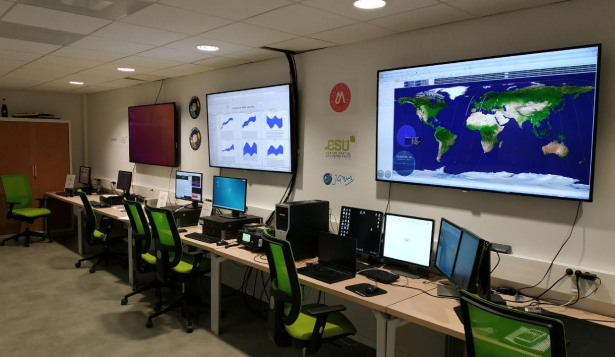 In terms of nanosatellites launched, the CSUM is the No. 1 centre with, as of 2022, 5 satellites launched:
2022: launche of CELESTA and MTCUBE-2 on VEGA-C (European rocket) from the Guyanese spatial center of Kourou, France;
2019: launch of ROBUSTA-1C on Soyuz (Russian rocket) from the spaceport of Vostochny, Russian Federation;
2017: launch of ROBUSTA-1B on PSLV (Indian rocket) from the spaceport Satish Dhawan, India;
2012: launch of ROBUSTA-1A on Vega from the spaceport of Kourou, France.
NO. 1 CENTRE FOR PERSONNEL
AND RESOURCES
The CSUM is also the No. 1 centre in terms of personnel with 25 full-time employees at the CSUM on 01/06/2022.
CSUM is recognized for its expertise in the field of the reliability of nanosatellites against space radiation.
The ROBUSTA platform for Radiation on Bipolar University Satellite Test Application has been developed to be resistant to the effects of radiation dose (ionizing and non-ionizing) by optimizing satellite shielding, and to the specific impact of heavy ions and protons by integrating fault-tolerant software solutions into the on-board electronics.
This expertise has been validated by numerous scientific publications. With its multidisciplinary team, CSUM covers the entire V-cycle of space systems development. The CSUM works according to established space practice by breaking down a space project into 7 phases.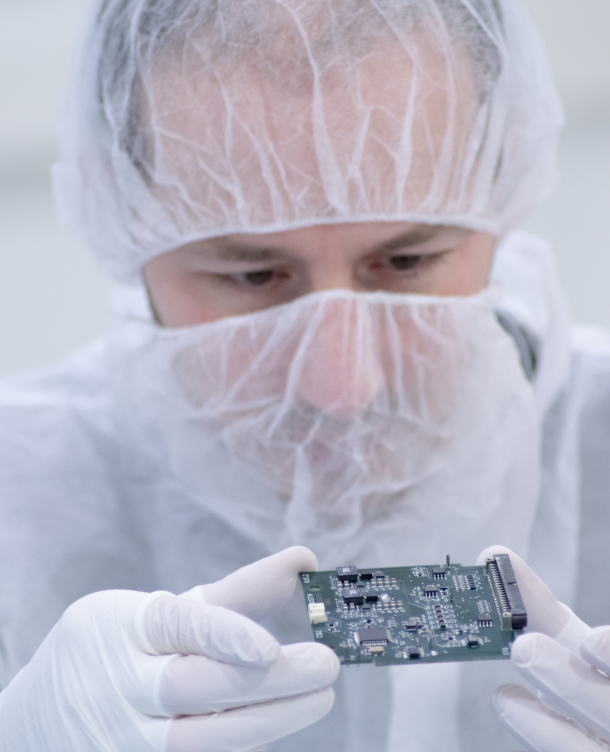 No. 1 CENTER FOR PROFESSIONAL NETWORKS
The CSUM is active in many major nanosatellite networks:
• ASPEC: member of the board of directors of ASPEC (Association for the Study and Prevention of Contamination, the French leader in standardisation of clean room technologies,) recognised as being of public interest for the management of clean rooms
• Collective for Space Care (Association Collectif pour des activités spatiales responsables): a community of space industry operators and partners, adhering to the principles of the charter of the same name, who share a commitment to international space treaties and principles, in compliance with space legislation, and following best practices
• Communauté RadioAmateur: a licensed RadioAmateur agent
• RADECS Association: RADiation Effects on Components & Systems, European leader in the effects of radiation on satellite onboard electronics
• 4S symposium: European scientific conference on small satellites with review committee, member of the technical committee
• NanoLab Academy: a network coordinated by the CNES bringing together more than a dozen French schools and universities to help them develop and send their own nanosatellite into space using the CubeSat standard.
• RFCSU: Network of French University Space Centres, bringing together the centres in Toulouse, Grenoble, Paris, etc. to share best practice in the field of New Space in Universities